click below to link:
Therapeutic Massage Helps With... Chronic Pain, Headaches, Lower Back Pain, Upper Back, Neck Pain, Fibromyalgia, Stress & Tension Relief, Migraines, TMJ, Relaxation & Calmness, Depression, Circulation, Accident Rehabilitation, Post-Op Rehab, High Blood Pressure, Range of Motion, Immune System, Insomnia, Sports Injury, Poor Posture, Allergies, Anxiety, Carpal Tunnel Syndrome, Joint Injury, Autism,
Elderly/Geriatric People, Homebound, Pediatric Clients, Sciatica, Oncology Patients, Stretching for Flexibility.
Massage Benefits Section


Natural Products for Personal Care, the Home, and More - Mountainside-Diversified.Com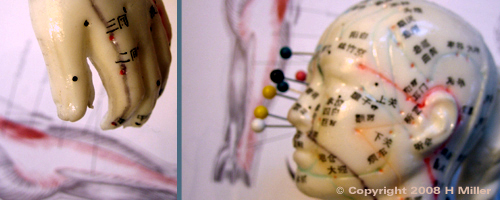 Massage Abstracts / Studies
Index of Scientific Studies proving the efficacy
and effectiveness of Therapeutic Massage
as a healing modality.
Massage Debunkers Debunked!
Some skeptics attempt to debunk
Massage Therapy as a effective treatment.
Here such arguments are addressed.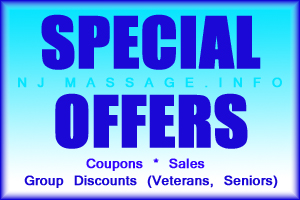 Mobile Massage In Hoboken
Massage in Hoboken At Your Location
Mobile Massage in Hoboken is available at your location, provided by Mountainside On Site Massage Therapy, an established and reputable On Site Massage Service, one of the first to serve Central and Northern New Jersey. We travel to Hoboken, Hudson County, NJ whether it's your home, office, event venue, or hotel suite. Our service, from the very beginning, has been geared toward clients seeking to minimize wasted time driving to and from the spa, dealing with waiting areas, and making sure that Mobile Massage is not a compromise, but rather the best choice available.
We offer At Home Couples Massage in Hoboken, which is also available to guests staying in Hoboken hotels. Two clients, often a couple, but sometimes friends or family, lie side-by-side and recieve Therapeutic Massage. It's a great way to relax together, for friends, couples, or family. We also offer Prenatal Massage, as well as Postnatal Massage Therapy, to clients in Hoboken. We are experienced with such cases, where there is really no substitute for hands-on practical experience.
Hoboken Office Massage
Mountainside On Site Massage Therapy also offers Corporate Mobile Massage in Hoboken,to all areas and types of business. We offer chair massage or desk massage. Desk Massage is great because the therapists travel to each office, and so there is no commotion at all. Chair Massage is different; we set up in one area, and clients come down just prior to their appointment. Some businesses pay; others split costs with the employees. Still others offer the space at the office, and many even offer Mobile Corporate Massage during work hours, but require that employees pay for the priviledge.
Hoboken Event Massage For Parties & Other Gatherings
Mobile Massages In Hoboken are also available for events and parties, whether corporate or family-focused. We bring everything necessary, and provide your guests with Therapeutic Massage sessions, for the amount of time you specify. This is great for lectures, conventions, meetings, office parties, family day, or community or church events. Mobile Massages In Hoboken at your party venue, whether at a catering hall or at home, is great for family birthdays, Sweet Sixteens, Bat and Bar Mitzvas, anniversaries, Confirmations, graduations, or whatever other event brings your loved ones together.
Hoboken

Part of the New Jersey 'Gold Coast', Hoboken has emerged as one of the top destinations for those seeking to live in an upscale commuity with all the amenities of a city. There is a thriving arts and cultural scene, and many museums and places to visit of interest. While Hoboken has always had a large industrial and commercial base, in recent decades Hoboken has become best known for its restaurants, bars, culture, and scenic apartment views. Incredibly, the area is rich with history, stretching back as far as the native Leni Lenape people who first settled here, followed by the Dutch East India Company. The Hoboken Historical Museum is replete with historical facts and artifacts, and is a great place to learn more about this storied city.
Like any other sophisticated city, Hoboken offers many choices, when it comes to Day Spas. Even so, At Home Mobile Massage is always more convenient, and we provide a level of service that is both skilled and caring. We are not a referral service, and you are not going to have an inexperienced, or terrible (or even 'average') therapist ever visit your home from Mountainside On Site Massage Therapy. Every therapist we hire is carefully screened. If they're not among the best therapists we've found, we do not hire them. We provide world class service, suitable for even the most upscale society functions.
Please explore our website. We offer a variety of services not detailed on this page, from Sports Massage to At Home Kids Spa Parties in Hoboken. Additionally, our online resources about massage therapy, its benefits, and studies, are among the most comprehensive in the world. Mobile Massage in Hoboken, provided by Mountainside On Site Mobile Massage, is a great way to revitalize your work force, help a gathering to be more entertaining and relaxing, or just relax with an At Home Mobile Massage.
Please e-mail, fill out the contact form, or call 877 839 1537 for more information, or to book an appointment.
Cash, PayPal, Credit Cards, and Gift Certificates accepted. Insurance plans accepted: County / Municipal Health Care Plans (NJ), Independent Health Flex Fit, Preferred Care, No-Fault with Authorization
Note: We offer *strictly* therapeutic massage therapy. We do *NOT* offer as€nsual u'massage', in any form.